From June 2017 onwards we'll be hosting and participating in 7 different events to raise as much as possible for four different charities all based in or around Leicester.  And you can take part too – whether you're a regular at the gym, a local business or just someone willing to help their local community, there's something for you.
Snowdon Walk
Family Health and Wellbeing Festival
Summer Raas and Garba Night
Beer and BBQ – more details to follow
Soul Survivor – more details to follow
TBC
TBC
Snowdon Walk
The event
The first of our challenges which begin in June is a trek up Snowdon. We are taking a coach of 49 people of varying ability to take on this challenge. Snowdon (Yr Wyddfa in Welsh) is the highest mountain in Wales and England. Standing tall (1085 metres) over the village of Llanberis, Snowdon is a part of a close-knit family of jagged peaks and can offer views of Snowdonia, Anglesey, Pembrokeshire and Ireland.
We cannot wait for this and are preparing with will loads of walks around the beautiful Bradgate Park on our doorstep!
When
Saturday 24th June
Family Health and Wellbeing Festival
The event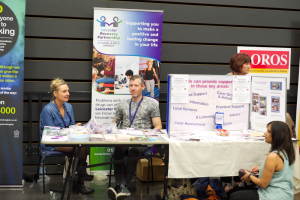 We'll be running our own Health and Wellbeing festival for everyone to attend with the aim of helping you improve your own wellbeing. You can take a test to see if you're diabetic, get your hearing checked, find out more about common illnesses and find out what support is out there to help you get through. There'll also be plenty of activities for the kids from face painting to learning wellbeing and relaxation techniques  so come along, bring the family and have a great day out.
When is this happening?
Saturday 1st July 2017 11am to 3pm
Where?
Shree Prajapati Hall, Ulverscroft Road, Leicester. LE4 6BW
Cost: 
FREE
What is happening at the event?
Details of the day and what is happening
Beer and BBQ 
An day of craft ales, beer, great BBQ food and plenty for the kids to do. More details to follow…
Summer Raas and Garba Night
The event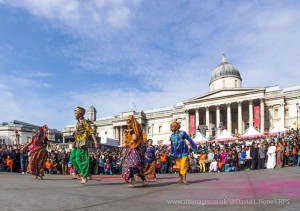 Grab your bangles and your dancing gear – on the 1st July, in collaboration with the Maher Girls Raas Group, Shree Prajapati Association, and support from Raas Rebellion we'll be hosting a night of raas-garba, energetic and playful dancing that everyone can participate in. You don't even need to know how to dance, the steps are easy to learn, and if you've got 2 left feet, don't worry it's fun to watch! The event is open to everyone and to keep the little ones amused, we'll be holding a children's workshop before the main event and you never know, there maybe a few special appearances too…
When is this happening?
Saturday 1st July 2017
Where?
Shree Prajapati Hall, Ulverscroft Road, Leicester. LE4 6BW
Cost
£5 per ticket. Under 5's are FREE
(all proceeds go to charity)
Find out more details of Summer Raas Garba 2017
Have a read of what happened at Summer Raas Garba Spectacular 2016.
Soul Survivor
The Event
As part of our continuing efforts to raise money for deserving charities, 7 events are proud to announce that we will be hosting a Boxing Day Soul extravaganza "Soul Survivor" this year.
A selection of The finest DJs you know and grew up with will be Playing An evening of 70s and 80s Soul, Funk and Club Classics. They'll also drop some Golden Age Hip-Hop, Dance & Reggae!
So if you want to attend the Jam of the year… Keep the date free and your eyes and ears posted as this will be an event not to be missed.
More details to follow…
TBC
There  are 2 more events we are working on and will post details here soon!